After a number has been assigned to your account, this will appear in the Available numbers on your Phone Numbers page.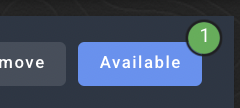 To activate your number as the caller ID for an extension, vie our article on How to Set Up a New Extension.
To activate the number as an Inbound service, follow the steps below.
Please note - you will need your callflow created before you activate your service. To create a new callflow, view our Callflow articles here.
Activating your service
Click the Available button in your Phone Numbers page to view your available services.
Your available numbers will be listed in the left column, and any Available or Active callflows will show on the right.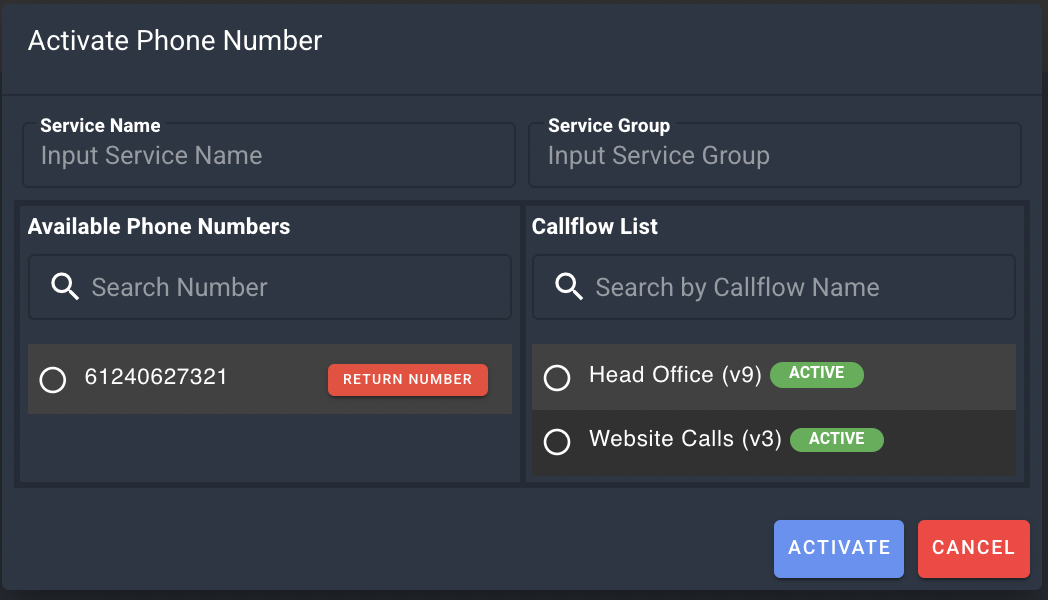 Select the number you want to activate from the lefthand side, and give this number a name.
You can also choose to assign this number a service group.
Then choose the callflow you want assign this service to.
Your completed form should look something like this: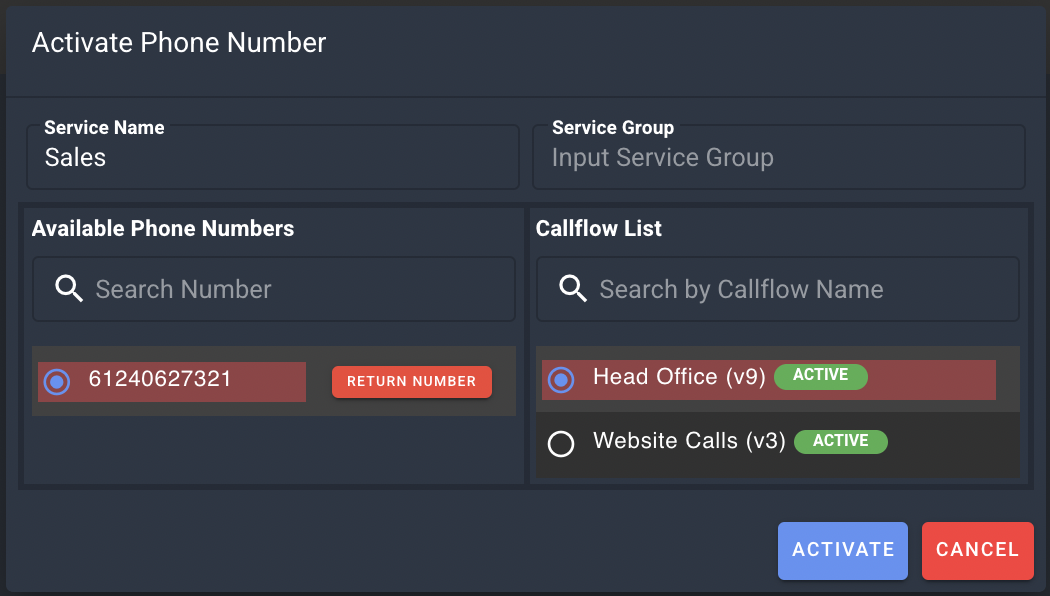 Once you're done, click Activate.
Your new phone number is now live and will appear in your list of services on your Phone Numbers page. Any calls to this number will follow the callflow you have assigned.