Jet Interactive offers a range of hardware that can be used in conjunction with your Soft Phone apps to take and make calls and SMS.
We have both desktop and cordless options, along with a range of wired and cordless headsets to suit any need.
You can see our current hardware models and prices here
If you wish to order new hardware, please submit a ticket with our team and note the model number and the quantity you require. Our team will liaise with you on delivery and turnaround times based on your order time and location.
CONTENTS
If you have existing Jet devices, please contact support before using the handset assign feature.
This feature requires setup by the Jet team to ensure your devices do not wipe any custom configurations already in place.
Setting up your new device
When you order your hardware, the Jet Support team will set up your device remotely while this is in transit and get this ready for use. Depending on your phone model, we may ask you to provide some device details once this arrives -- you will find these on the back of your phone or base station.
When your phone arrives, plug it into power and internet using the cables provided. The device should light up and being to load, please wait for the full cycle to complete (approx 30-60 seconds).
There may be a message saying an update was skipped and the config has been updated, feel free to ignore these messages.
Once the load is complete, the device will say No Service across the top. When you enter the menu and view the Status, you should see an IP address similar to the image below: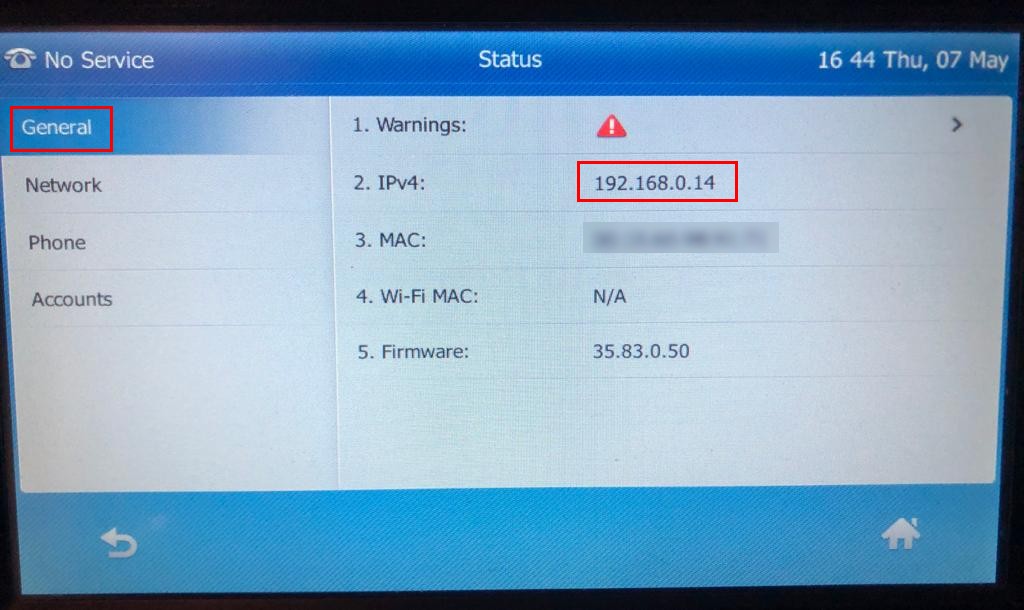 Your phone is now ready to allocate and assign to a user.
Registering your device to a Phone User
Once your phone is plugged in and connected to the internet, you can register it against one of your Phone Users.
Optional step - If you have multiple devices you are setting up, you can either match the serial details on the back of the phone with the IDs shown in this process or give this phone a name for easy allocation!
To do this - go to the main menu, click View All from the Phone System menu and then choose Yealink Phones.
Then you can Edit any available phone, add a Device Name and save!


Registering the phone
Step 1 - Under the Phone System menu, select Phone Users.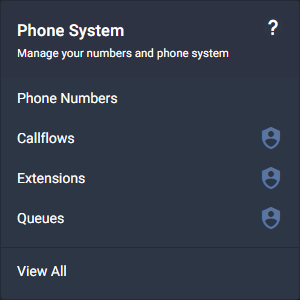 Step 2 - Locate the phone user you wish to add this device too and click Edit.

Step 3 - Toggle the Yealink Phone option to ON.

Step 4 - Pick your device from the list of available devices.

Tip - look for the device name (in brackets)!
Step 5 - Press Save!
The phone should immediately light up and show the user's Display Name across the top.
You can call our test phone line on (02) 5110 3803 or just start making calls!