Call Recording is a life-changing feature to help you manage your calls and agent performance. With recording management and storage in the Jet Hub, it's the perfect addition to your system to maximise your agent performance.
Inbound call recording is allocated per an account. This means you add this feature once for your account and it will be available to turn on for all your inbound numbers.
Once activated, you will need to set your recording services up via the Callflows page.
In this article we will cover:
You may also like to set up Outbound Call Recording for your outbound numbers. To do this please see this article - How to Set Up Outbound Call Recording
How to Order
To set up inbound call recording, you will need to have this feature available on your account.
View our Pricing Page for more information on the cost of this feature.
To order inbound Recording on your service, please Submit a Request in the top right of this page, select Order A New Service and Inbound Call Recording.
How to Set Up
Once this feature is available in your account, you can add it to your Callflow(s).
Step 1 - Under the Phone System menu, select Callflows.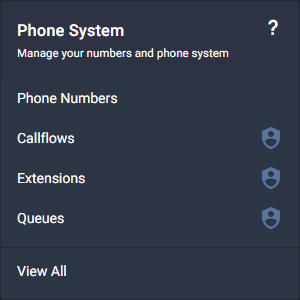 Step 2 - If creating a new Callflow, click CREATE CALLFLOW. Follow the setup steps here.

Step 3 - If editing an existing Callflow, click the Edit button next to the desired callflow.

Step 4 - Click into the Start Widget at the beginning of your callflow.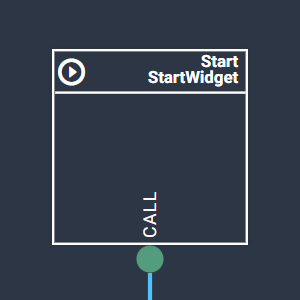 Step 5 - Tick the Inbound Call Recording check box. Then either select to Notify caller via recorded message or Notify caller verbally.

Note - If this option is unavailable please select BUY to add this to your account.
It is a LEGAL REQUIREMENT to notify a caller at the beginning of a call if it is recorded. You must complete the Call Recording Agreement to complete your service addition.
Step 6 - If selecting Notify caller via recorded message click into the box to upload an audio file.

Step 7 - If selecting Notify caller verbally check the box and a disclaimer will be displayed.

Step 8 - Then select I Accept on the popup disclaimer that will be displayed.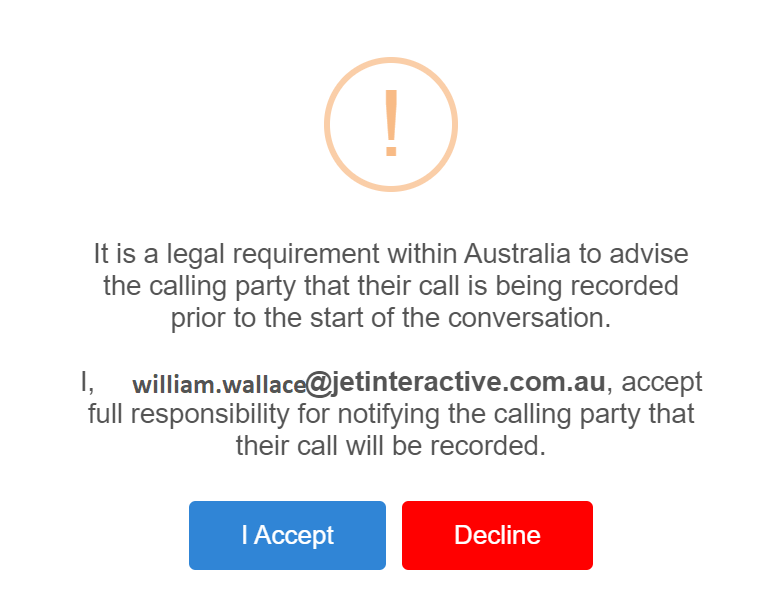 Note - If you do not select I Accept you will not be able to save the callflow and this feature will not be added.
Step 9 - Click out of the Start Widget configuration window to save the changes. You will now see that the start widget will display a microphone symbol.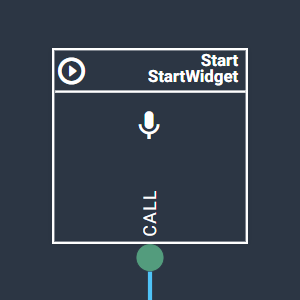 How to Access Your Call Recordings
Call recording can be viewed and listened to through the Reports menu.
Step 1 - Under the Reports menu, select Activity.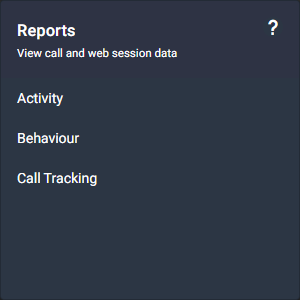 Step 2 -From the Activity menu, Select Inbound Calls.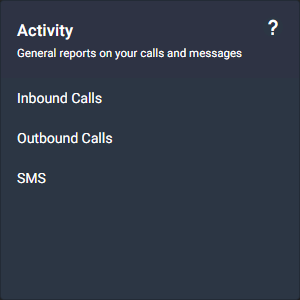 This will take you to the Iutbound Calls reporting page. For more information on navigating Inbound Calls Activity report, please see this article: Inbound & Outbound Calls