In this article, we will show you how to modify your queues, including adding & removing members, setting the ring type and modifying your audio files.


Queue setups can be very complex.
We recommend thoroughly reading our article on Understanding your Queue setup before creating or modifying your Queues.
Adding or Removing Phone Users
To change who is in your queue, locate the queue you need to change and select Edit.
Use the selectors to add or remove members, and click and drag within the active box to change the order if needed.
Click Save to make these changes live.
Changing your queue's music on hold
To edit the music being played on a certain queue, locate the queue in your list and select the Edit pencil from the Actions panel on the right.

You can upload a new file straight from this screen by clicking the blue plus icon, or click the X to remove your current file.

Choose the new music track you want to use and click Save at the bottom of your window.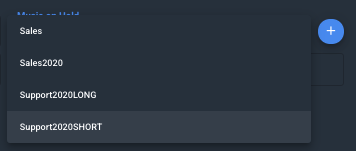 Please allow 15 minutes for any changes made to go live.