If you have a Queue on your account, you can upload custom music on hold.
Please note - this music on hold will play to callers as they are waiting for calls to be answered. If a caller has already been answered and is placed on hold for any reason, this file will not play.
Jet's default music on hold files can be accessed via the links below.
You can use these files in your setup as needed, or choose to upload your own.
Uploading your music
Navigate to your Queues page, and select the Music on Hold button in the top right.

This will bring up a list of any files you may currently have configured.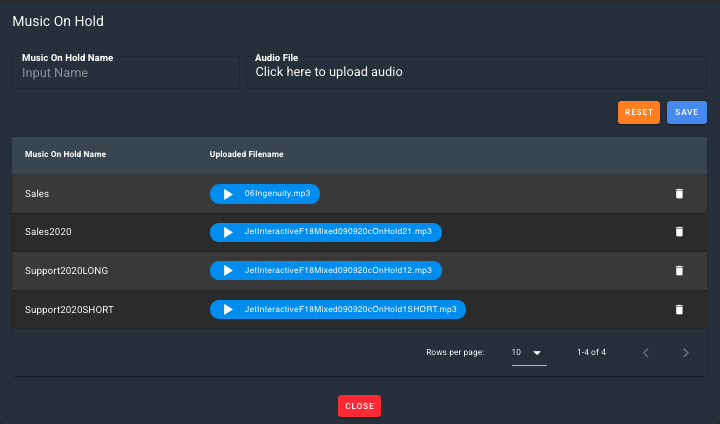 To upload a new file, give it a name and click in the box to upload an audio file from your computer.
Please note - we only support mp3 or wav files at this time, and your file limit must be under 10MB.
If you need to delete any music files you can do so from this screen. You cannot delete a file that is currently in use by a queue, so you will need to modify your queues to remove this as an active file before deleting.
Changing your queue's music on hold
To edit the music being played on a certain queue, locate the queue in your list and select the Edit pencil from the Actions panel on the right.

You can upload a new file straight from this screen by clicking the blue plus icon, or click the X to remove your current file.

Choose the new music track you want to use and click Save at the bottom of your window.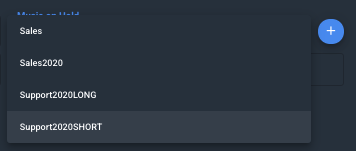 Please allow 15 minutes for any changes made to go live. For more queue configuration information, view our article on How to Update Call Queues.