Some Call Tracking reports can be filtered by additional metrics.
Please note - these filters are only available for certain reports at this time.
This includes Call metrics like Answering Point, Service Name, and Call Status.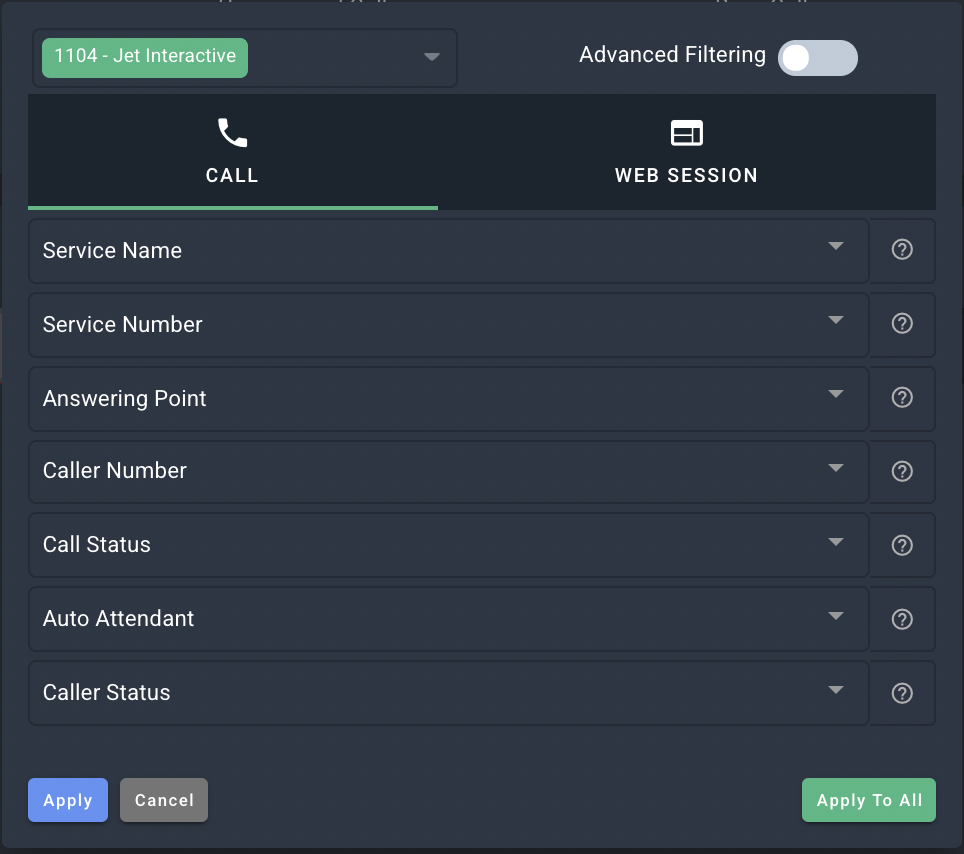 Or Web Session metrics like Source, Medium and Keywords.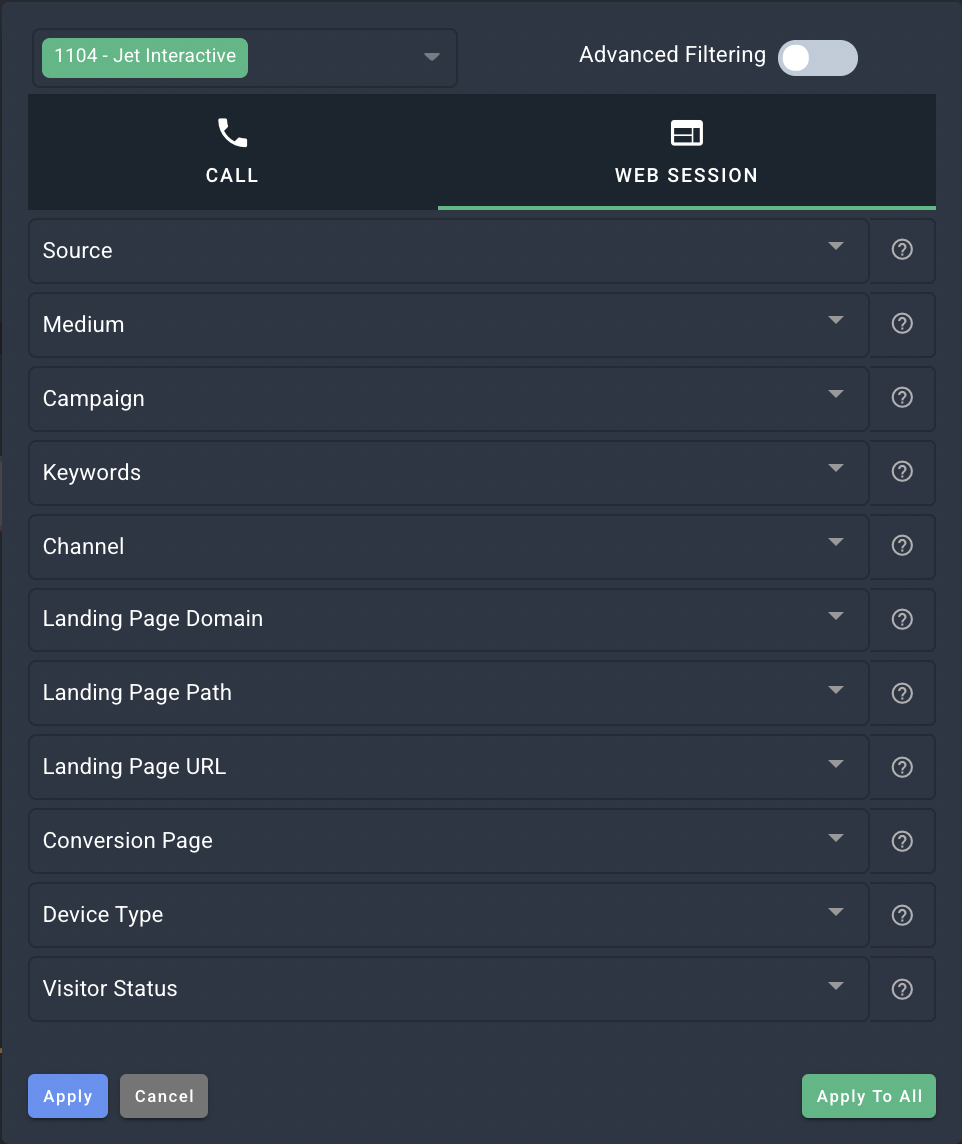 You can combine multiple filters to be very specific on your search parameters.
Some examples of specific filters could be:
filtering all web session calls from a CPC medium that were not ANSWERED

Web Session / Medium = cpc
Call / Call Status = CANCEL, BUSY, UNANSWERED, CHANUNAVAIL

filtering all calls over 30 seconds that were UNANSWERED

Call / Call Status = Unanswered
Call / Duration = Duration from 30, Duration to 2000 (you will need to turn on Advanced Filtering to access Duration)

filtering all calls from a certain landing page

Web Session / Landing Page = select your landing page + all variations (eg: with keywords in the URL, etc)

Create your own!