Filtering by Service Groups limits the report to only show calls that are in the selected Service Groups.
Phone Numbers can be allocated to Service Groups in the Phone Numbers page.

When any combination of Service Groups is selected, the data on the graph or report is limited to only include calls made to phone numbers that are a part of the selected Service Groups.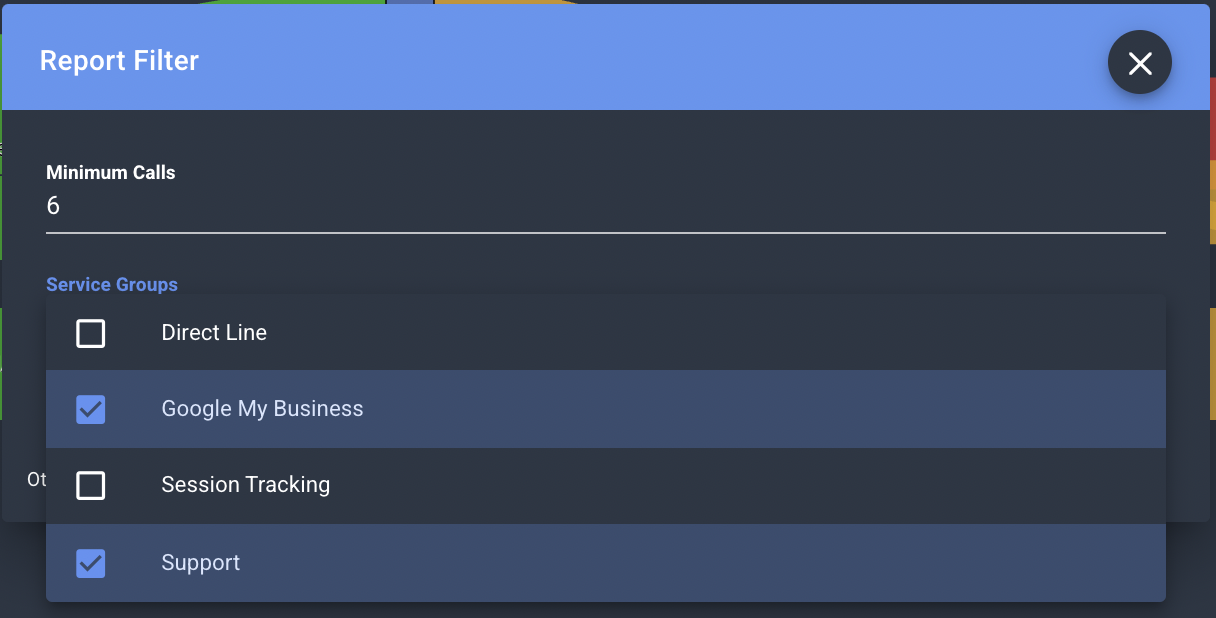 Changing the Service Group for a phone number will only affect the graph or report from that point forward. Historical call data remains unchanged.