All standard reports come with the option of filtering your data based on the date.
This defaults on every report to the last 7 days (including today).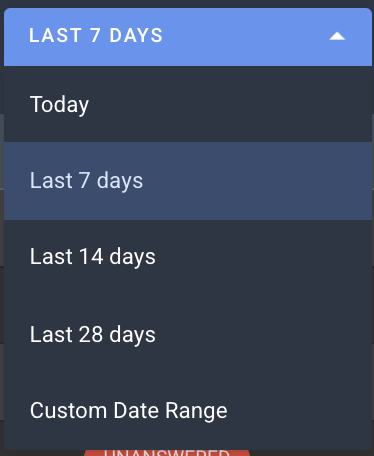 To select the date range of data you would like to see, you can use the date picker filter. You can select from a drop-down of predefined date ranges, or you can select a custom date range.
Date Comparisons
For certain Call Tracking reports, you can also choose to compare date ranges.

Select Compare Date Range.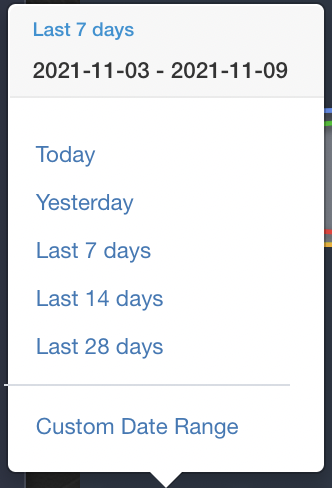 Tick the checkbox for Compare To: and then select your choice of custom dates or previous period.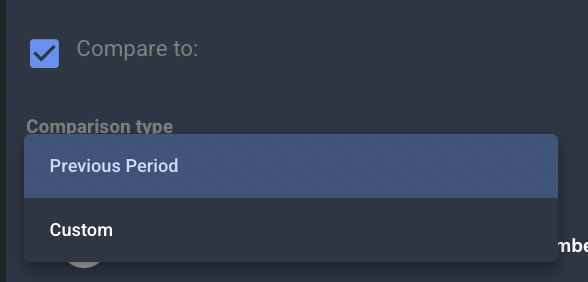 Previous Period will match your selected Custom Date Range day for day. For example, if you select a date range of 6 days, this will match against the 6 days immediately previous to your selected range.
Custom will match the exact dates you have selected against your Custom Date Range, regardless of the number of days in each selection.
A completed form could look like this: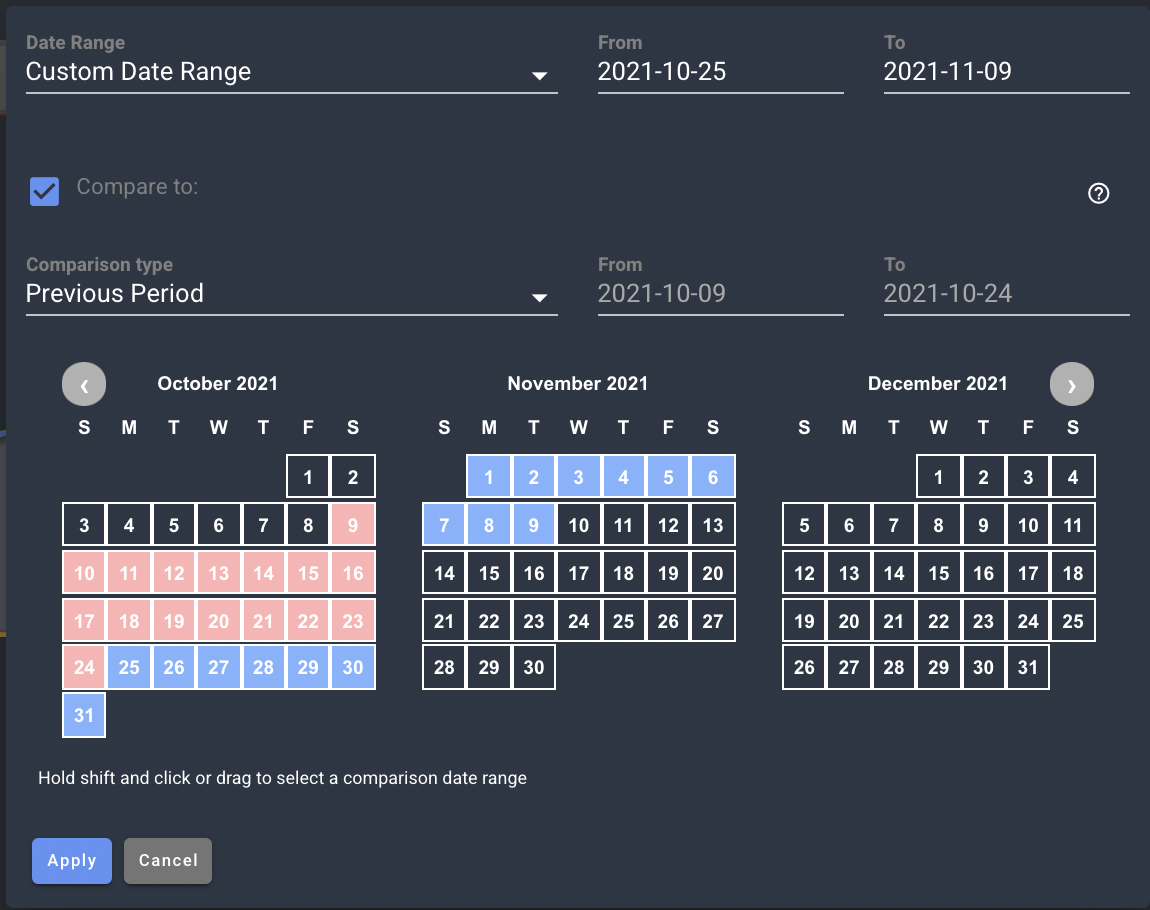 And the new report generated looks like this:

You can now see there are 2 listings for each call status type.
You can exclude one or many of these results by clicking the coloured chip next to that key at the bottom of your graph.