Call Whispers are a short audio file that plays to the agent who answers a call. Whispers are used to let the agent know information about the call before speaking to the customer such as the number that was called, which IVR option was selected or the marketing source of a call. Whispers are changed through the dial widget on a callflow.
Step 1 - Navigate to the left hand menu, click on telephony, then callflows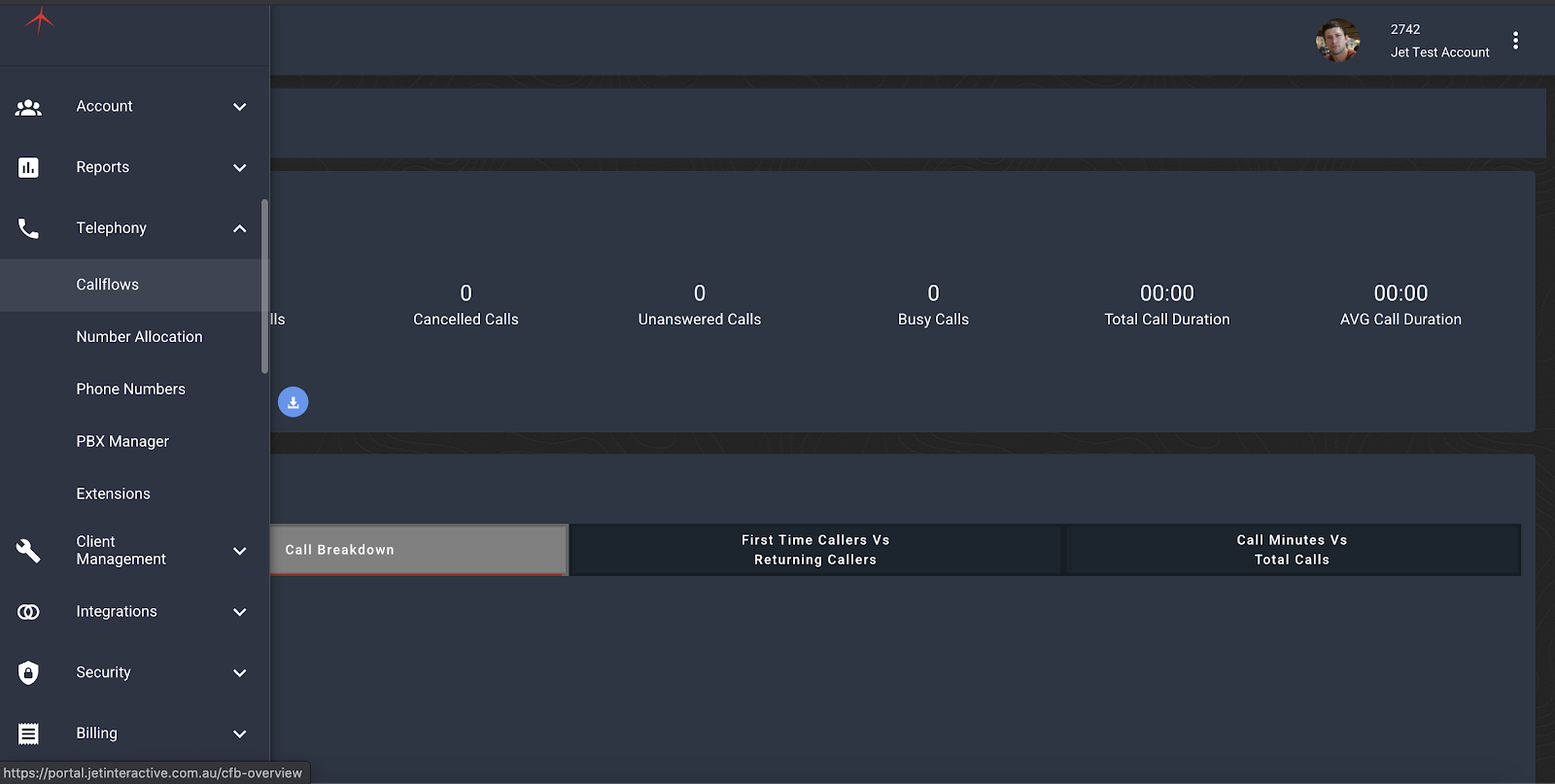 Step 2 - Find the callflow you want to modify and click the edit button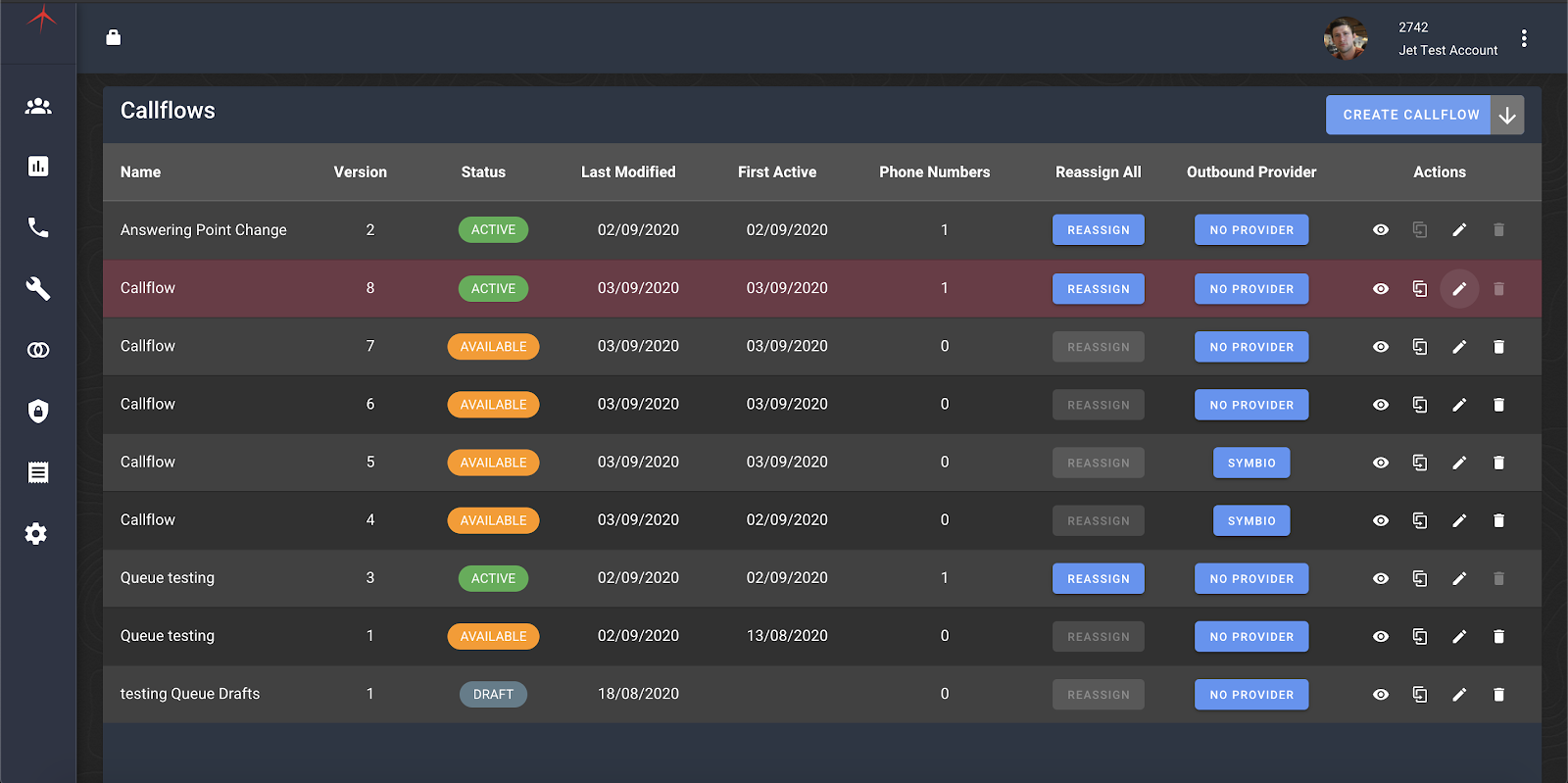 Step 3 - In your callflow, click on the dial widget then click the Call Whisper checkbox then click browse and select the audio file you want to upload.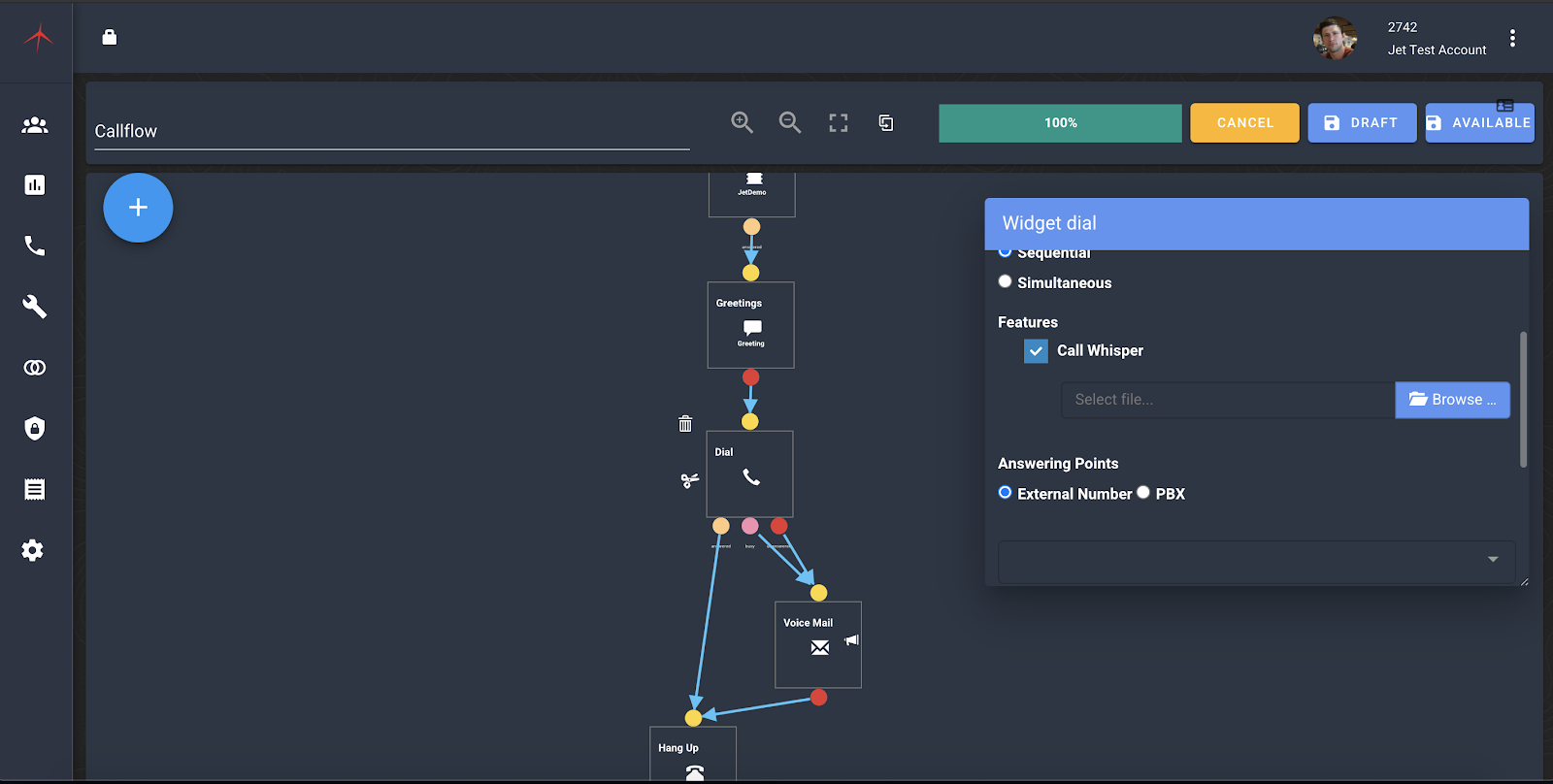 Step 4 - Click anywhere on the canvas to save the widget. Your callflow should now be at 100%. You can save the callflow as a draft OR save as available to make the change live on all associated phone numbers. Saving your callflow automatically creates a new version so that you can easily roll back any changes.