The Missed Calls page is where you can see any calls on your account that have not been addressed. A Missed Call is any call that was not answered and the caller did NOT leave a voicemail.
In this article we will cover
For unanswered calls that left a voicemail, please see this article: Using the Voicemail Manager.
Accessing the Missed Calls Manager
In your Action Bar along the top of your screen, select the Missed Call botton. You will see a RED badge containing a count of how many calls are missed and need attention.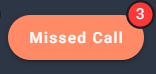 Clicking this chip will load your Missed Calls report.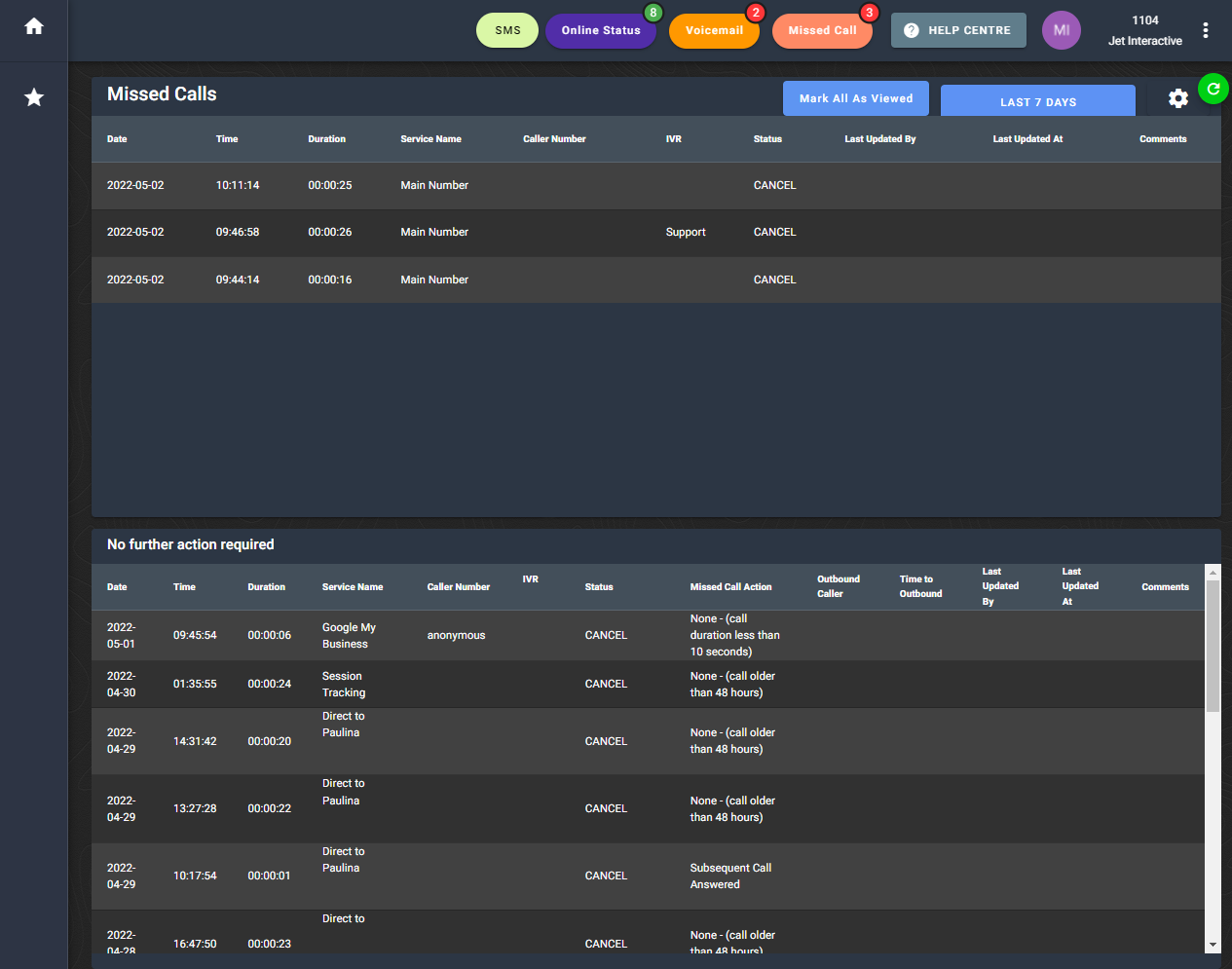 You can click the green refresh button at any time to update your view and load any new calls into this list.

Viewing Missed Calls
The top panel is for any calls that need attention. This will include any calls that have been viewed but are marked as action required.
Clicking a call in this list will bring up your action box for this call.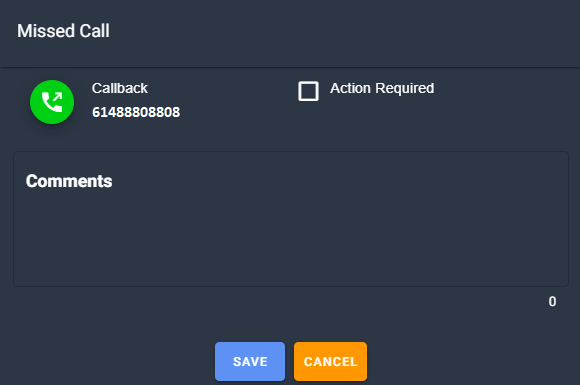 If you have your Jet phone as your default phone on your computer, clicking Callback will place an immediate outbound call to this number using your Jet phone.
If this call needs further action, you can select Action Required and add comments if needed. This call will stay in your top box until you either remove the action required checkbox, or the call falls outside of your Missed Call display parameters (more on this below).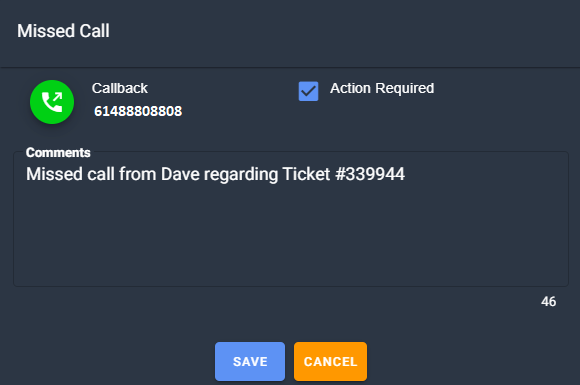 If you want to mark ALL calls as viewed, you can click the Mark All As Viewed button.

Note - This does not remove any calls that have been manually marked as Action Required, only calls that have never been viewed.
Calls with no Further Action Required
Any calls that have been addressed will automatically be moved to your bottom sections for No further action required.
A call that is "addressed" means any calls where:
The caller called back through any number on your account and the call was answered. (Subsequent Call)
The caller received an outbound call following this missed call and the call was answered. (Outbound Call Made - this will include the phone user that made this call and the time period before the outbound call was made.)
The call was outside your Missed Call display parameters (see below).
Once a call is moved to this section, a Missed Call Action note will appear next to it. This will tell you the reason this call has been marked as addressed.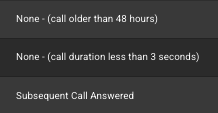 You can use your date picker in the top right corner to control how far back you view your missed calls that need no action.

Missed Call Preferences
To access your Missed Call preferences and set your display parameters, click the settings cog to open User Preferences.

You can then set up your preferences to exclude calls older than your chosen time, and shorter than a certain length.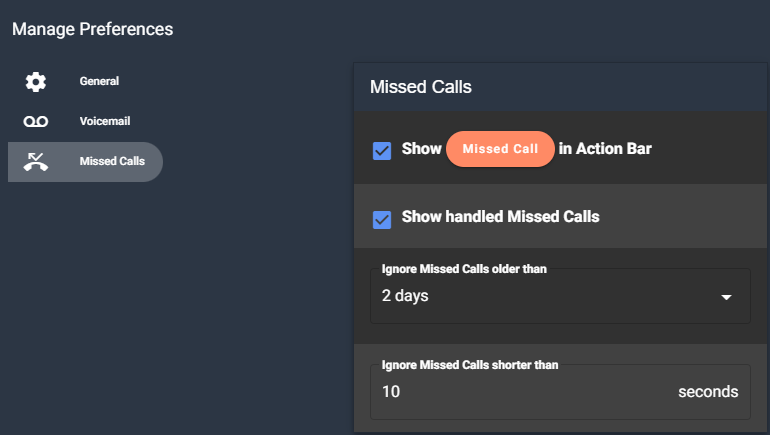 If a call is outside of parameters you have set up, it will automatically fall into the No further action required section.
Note - The setting to "Ignore Missed Calls older than x days" will also affect any calls you have marked as Action Required if the call is older than this time period.
Missed Call Statuses
The Missed Calls page displays results based on the completion status of an inbound call. It will show any calls that do not have the status of ANSWERED, meaning calls with the status of:
CANCEL
The caller hung up before the call was either answered to directed to voicemail.
UNANSWERED or BUSY

The call was not answered before the timeout expired, or the answering point was offline or unavailable.


This will not include callers that left a voicemail, see our Voicemail Manager report for these call types.

CHANUNAVAILABLE
We could not connect to your answering point, usually only seen with external answering points that have been disconnected.
For more information on call statuses please see this article: Inbound & Outbound Calls.