Your Jet Soft Phone login details can be viewed or changed via the Phone Users page in Jet Hub.
You must be an account admin to access this page.
Please note, your login details for the Jet phone applications will probably be different to your Jet Hub login.
If you need to log in to Jet Hub, please refer to this article: I can't log in to Jet Hub
How to view your login details.
Under Phone System, select Phone Users. This will display you a list of Phone Users and their current configurations.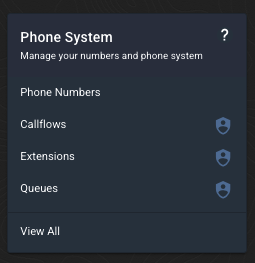 You can view your Jet Phone username details on the main screen in the column Jet Phone Login.

If you have not activated your Jet app credentials yet, this may show as

.
Select this button to activate your Jet phone app, and you can choose to email a copy of your login details to the email address configured against this phone user.
To view or change the full details for this phone user (including your password), click the Edit button.



You can click the eye icon in the bottom right to simply view your password:




To update your password, simply modify the Jet App Password field to be the new value, and click save to update.
Sending login details
Ensure the email of the Phone User is active and correct.
Email the new username & password details out to the configured email address by selecting the Email icon



The email address listed in the Phone3 User will now receive the details to log in.
If you need to send these details to multiple Users, select your choice of Phone Users using the checkboxes on the right, and choose the Send Jet Phone Details button in the top right of your page.

This will then email all your selected Phone Users with a copy of their login details.