If you are experiencing call quality issues you can use your Jet Phone app on a mobile device, and access the Call Statistics to understand more about what was happening with your connection. This report will only show you the stats from your most recent call, so make sure you look at it right away if you noticed call quality was degraded.
For more information on your Network setup, please view our article here: Improving your Network or Router Setup

The Call Statistics report can be accessed through the Advanced Settings menu on the mobile application, and looks a bit like this: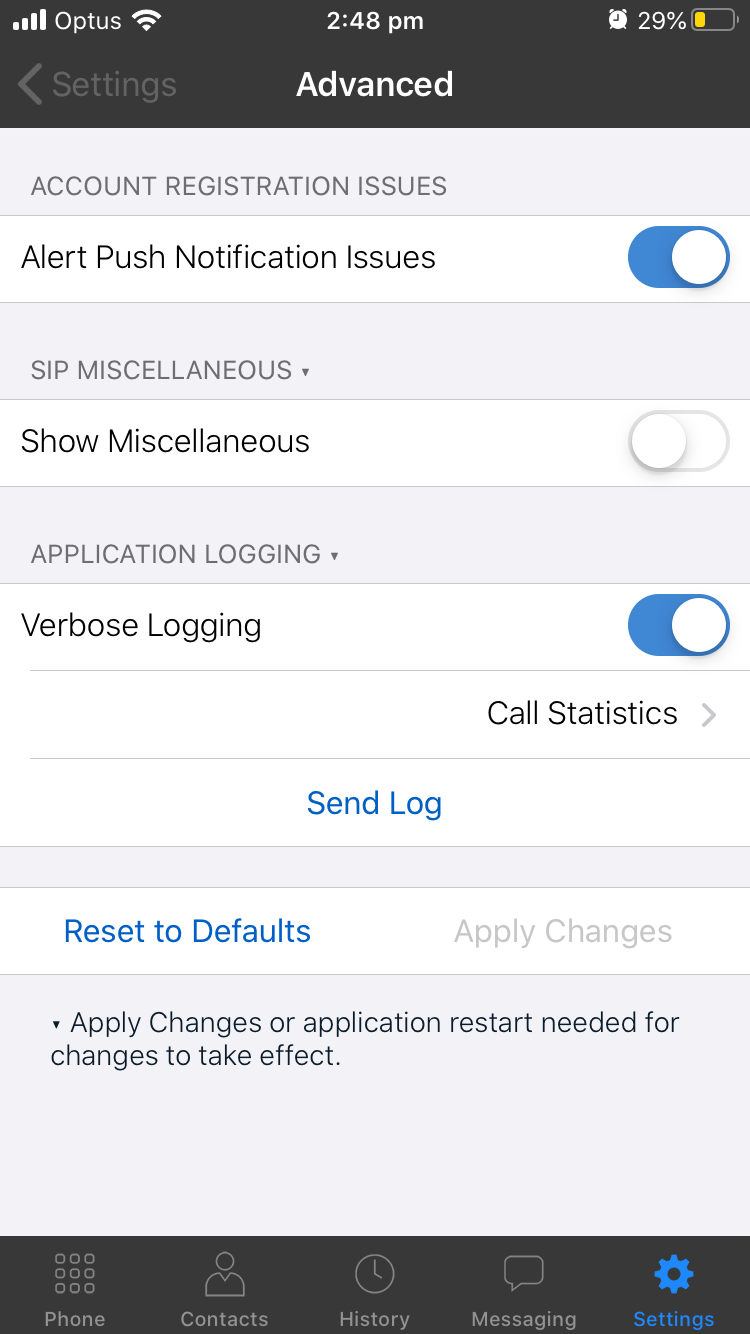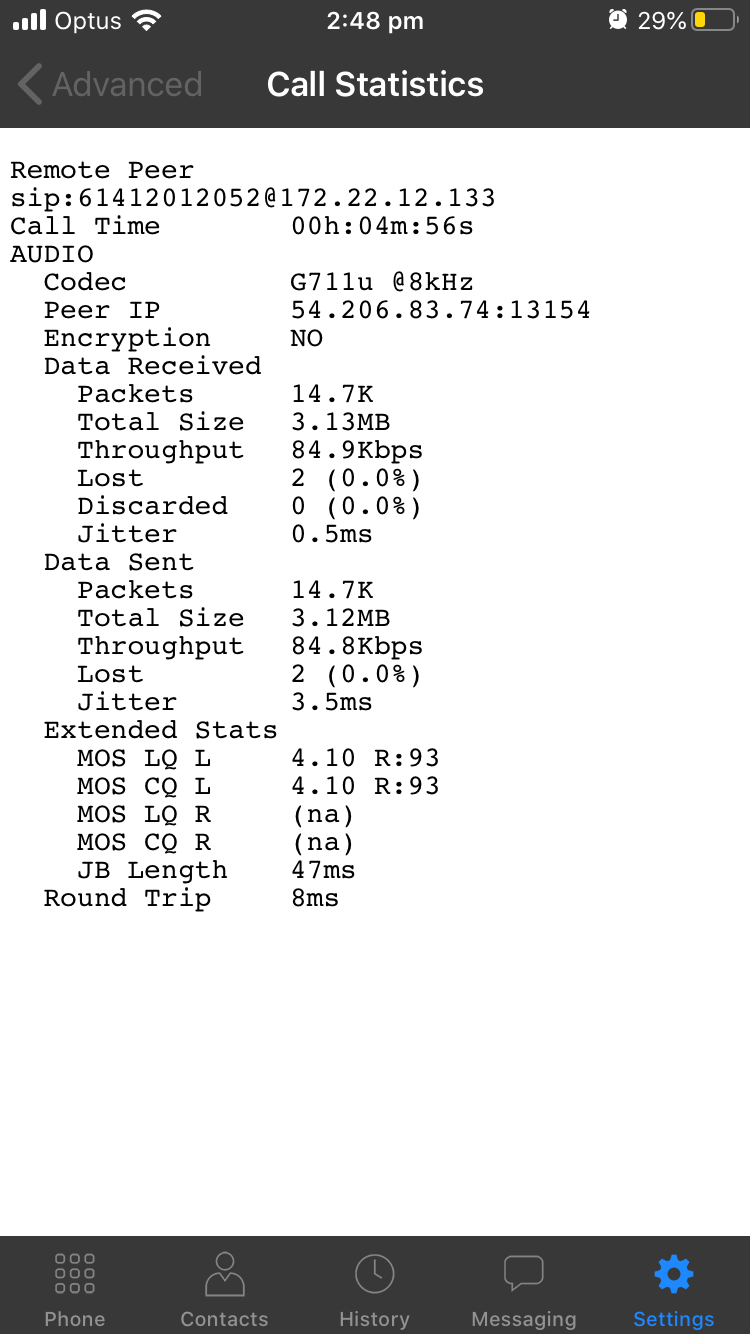 That's a lot of technical jargon above, so let's break it down for you. Here are the key things to look for in your report:

Codec
Codecs are a device or computer program that encode and decode audio signals to be able to pass the signal through telephone lines or over the internet. For voice calls, they are used to translate the sound of your voice into a digital signal, and then produce it on the other end for the other party to hear.

The most common audio codec used is called G.711 or its higher quality brother G722. These codecs are not compressed, meaning it may use up more of your bandwidth connection than other codecs, but this guarantees a higher quality (HD) voice call above most others. When using this codec, the Throughput in your Call Statistics report should sit between 80-95kbps.
Other less common codecs include G.729 (some compression, designed for slower internet connections) or G.723.1 (highly compressed to save bandwidth, but sacrifices on call quality).

Your codec will automatically adjust to the best quality available based on your bandwidth. Please see our speed guide below for the minimum download speeds you should be aiming for to get the best quality call.

Packets
When a call is made, the signal gets recorded, and then split into thousands of tiny pieces, known as packets. Packets are usually encrypted, and are very small in size to provide easier and fast data transfers between endpoints. Packets are all sent individually and reassembled on the other end to complete your audio signal. For a 5 minute call, this is about 15,000 packets being sent.
When packets get Lost, it means that some of the data went missing along the way and was unable to be delivered. You can see the percentage of Lost data in your Call Statistics report.
Packet loss is usually due to network congestion

Jitter
Sometimes when passing data from point to point at such high speeds, not all the data will be sent and received at the exact same time. This is called Jitter and refers to the variation in milliseconds between these packet delays. This is the main reason for poor audio quality in a call, usually in the form of choppy sound.
Jitter should be as low as possible, ideally below 5ms. If your Jitter is very high, check you have the right amount of speed for your bandwidth usage (see table below) or view the Quality of Service (QoS) information further down this article.

Round Trip (or Latency)
Round Trip is the time in milliseconds that it takes for the sound to travel between the two ends of a call. You may sometimes see this referred to as latency by other service providers, and a high latency is indicative of a delay in transmitting sounds.
The lower the Round Trip, the better - ideally this should be under 25 milliseconds.

Bandwidth (Throughput)
Your upload/Download speed (known as bandwidth) is the maximum throughput of your Internet network.
Bandwidth greatly affects all the components of your voice call. Bandwidth congestion is the main cause of packet loss and compromised call quality, as well as "dead" lines and one way audio. In this case, the higher your bandwidth, the better.